To determine the accuracy and reliability of indirect calorimeters, a commonly used method is the Methanol Combustion Technique. The equipment that can be used for this purpose is the methanol burn kit. It can be tailored to different indirect calorimeters, CPETs and metabolic carts. It can also be used for room calorimeters, where a fire bucket setup is used.
If validation of the calorimetry equipment is not performed periodically, unwanted systematic measurement errors can be introduced in the measurements. Validation using the methanol  combustion technique allows for quality control  and ensures correct performance of the entire of the system.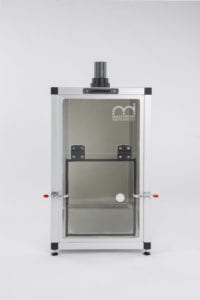 For more information see also the publication "Determining the Accuracy and Reliability of Indirect Calorimeters Utilizing the Methanol Combustion Technique." by Kaviani et al.
Contact us to discuss your specific needs on determining the reliability and accuracy of your metabolic cart.